Help with Sizing Your Artwork
What do I really need to know?
To maximize the size of your artwork, work with a 5" x 5" square and fill it up as much as possible.
To get an idea of how big your artwork will look like on a balloon, work with a 6" x 6" square: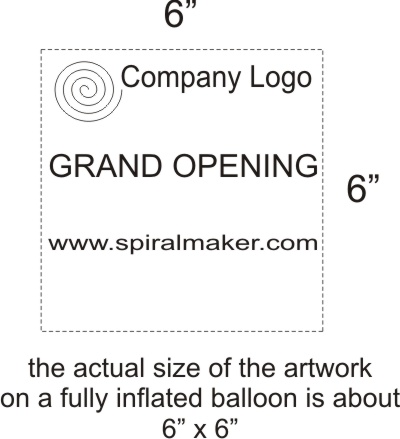 How do all the sizes work? It's kind of complicated. You have to understand a bit how the print process works.